Our Annual Food Drive to help the Community Food Bank is underway. Please send all canned goods by this Friday, 11/18. The grade that brings the most pounds will win an ice cream party. 1 can = 1 pound 1 Dollar = 2 pounds Huge can = 3 pounds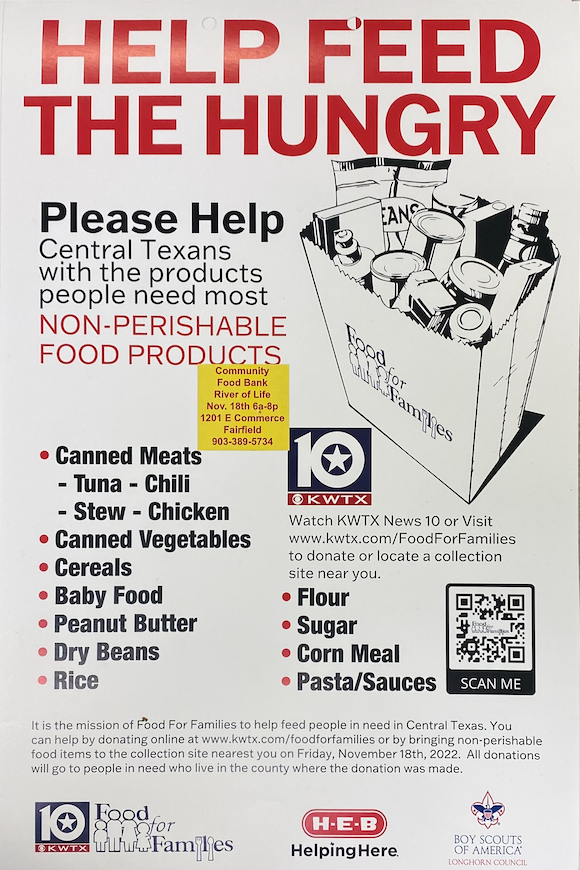 Sergeant Colton Henson stopped by to visit the 2nd graders. Thank you for your service, Sergeant Henson.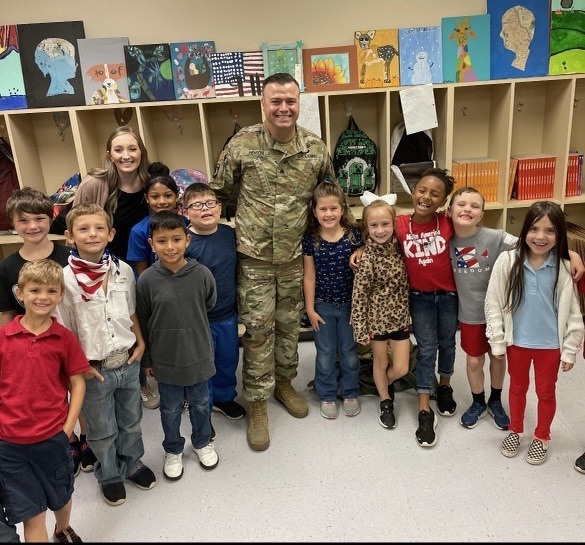 These forms are coming home with your kiddos. Please turn them in by 11/14 so we have a head count on how many meals to prepare.
Don't forget to Fall Back 1 hour tonight. Enjoy that extra hour of rest!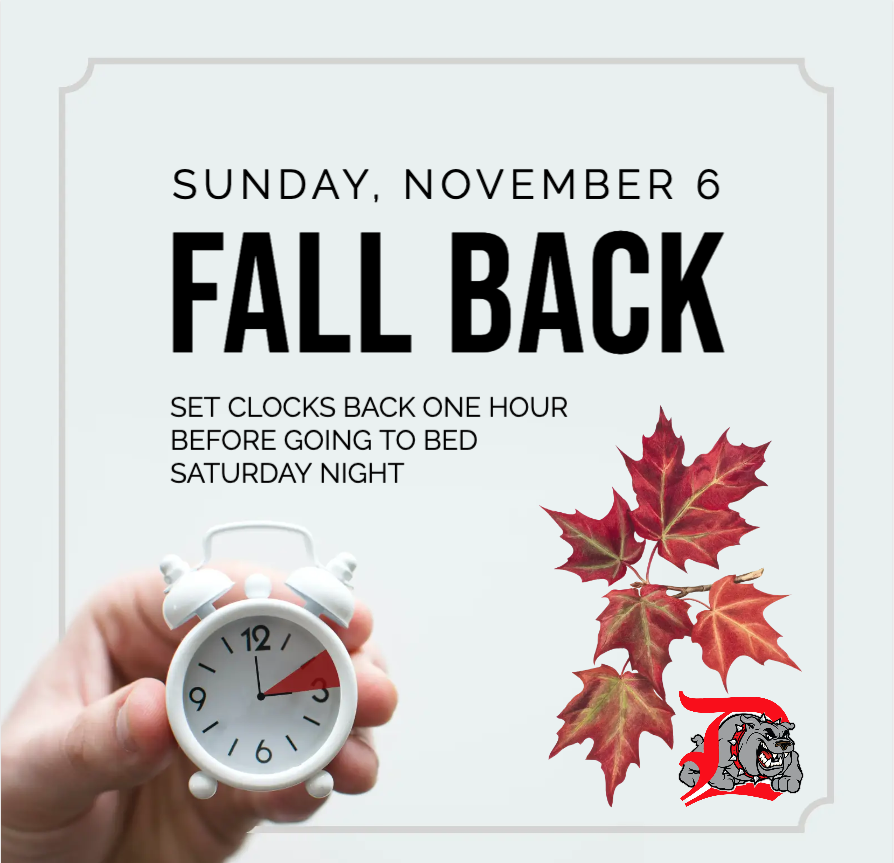 These PreK students sure were proud to show us their pumpkins that they painted today.
Claudia M. was the winner of the 8th grade raffle. We want to thank everyone that helped support and continues to support these students. Briley H was excited to draw the winning ticket.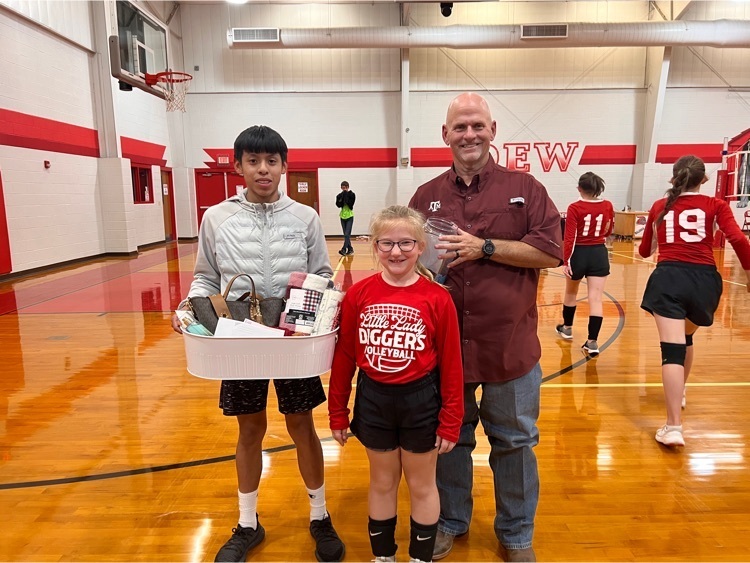 Red Ribbon Parade Changes Rain is expected for the majority of the day Friday. Due to the inclement weather, our administration has opted to have an indoor parade instead of the outdoor one. All parents are invited to join us in the gym at 2:15pm. Parade of costumes will start at 2:30 followed by our Red Ribbon Pep Rally.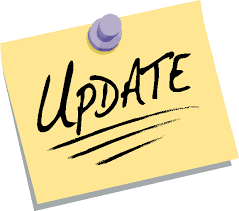 Book Fair is next week, November 1-3!!!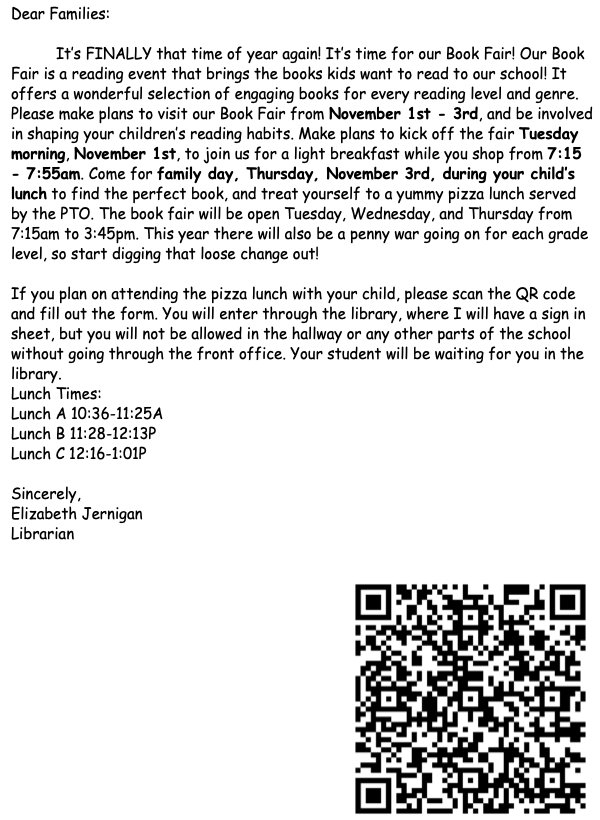 The volleyball girls will be playing their last volleyball games on Thursday, October 27th. The B team will have an inter squad scrimmage beginning at 4:00 pm. and the A team will play Penelope at 5:00p.m. Come cheer on the Mighty Bulldogs as they complete their volleyball season. Thank you and Go Bulldogs!!
As we are preparing for our Annual Veteran's Day Program, we would like to remind you to send pictures of your family Veterans with your child to school so they can be displayed for the program and included in our slide show or email them to
nicole.sifford@dewisd.org
. Please include their name, branch, and years of service. Thanks!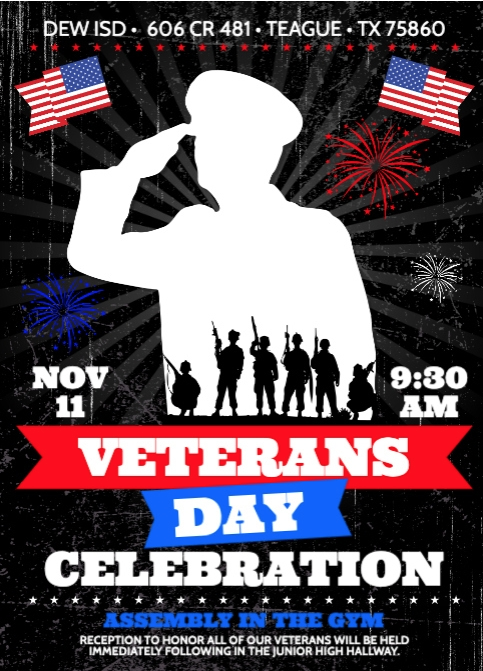 Friday fun in PE. Kindergartners love Friday stations.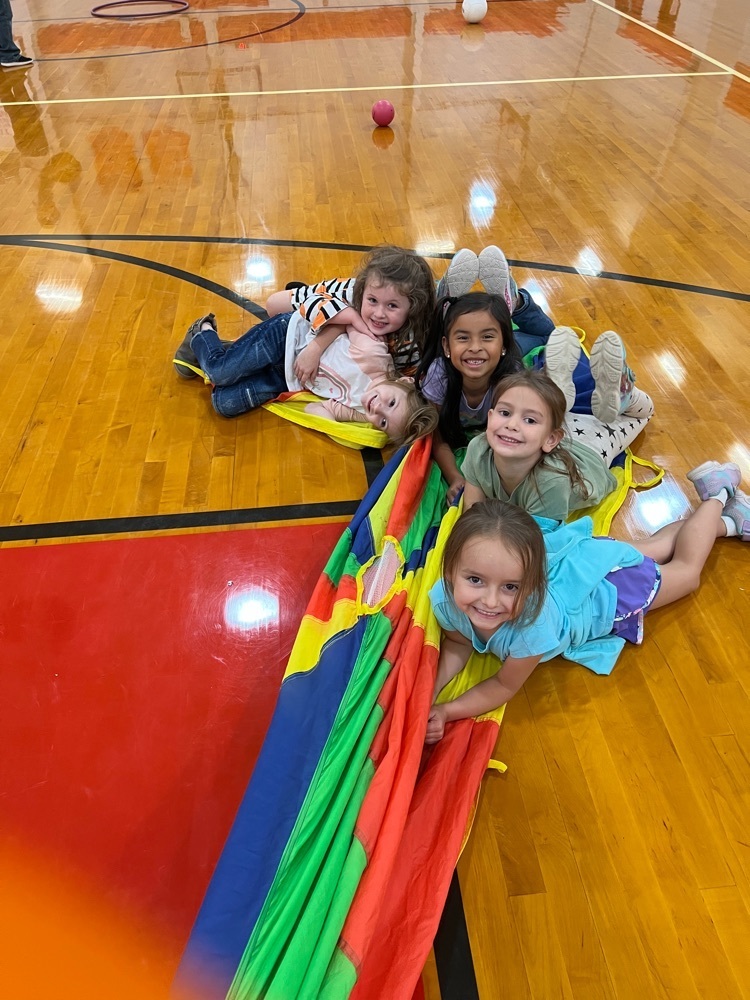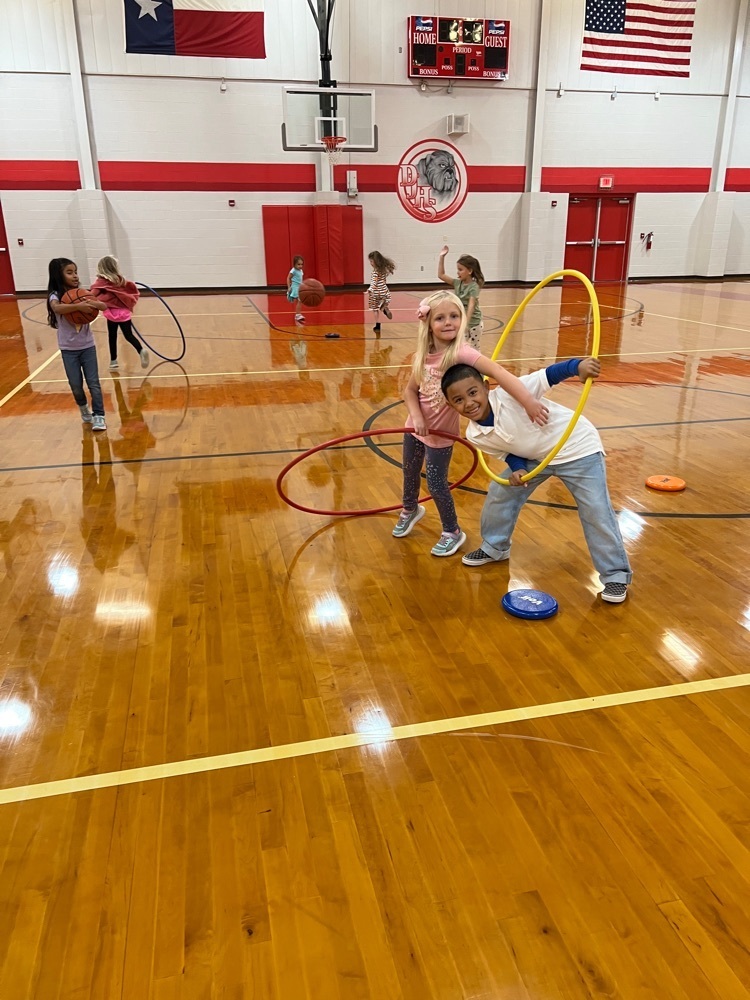 Just a reminder. Tomorrow is the last day to purchase a cap pass. Pay $1 and wear your cap in school all day. All money raised will go to the Freestone Cancer Support Group.
In an effort to reduce the obesity pandemic, as well as other health risks including diabetes, heart conditions, hyperactivity, and dental cavities Dew ISD would like to remind you that sugary drinks should NOT be sent to school with your child. We have seen an increase in the number of students arriving to school with sugary drinks. Please keep those drinks for home use only. Re-think your drinks!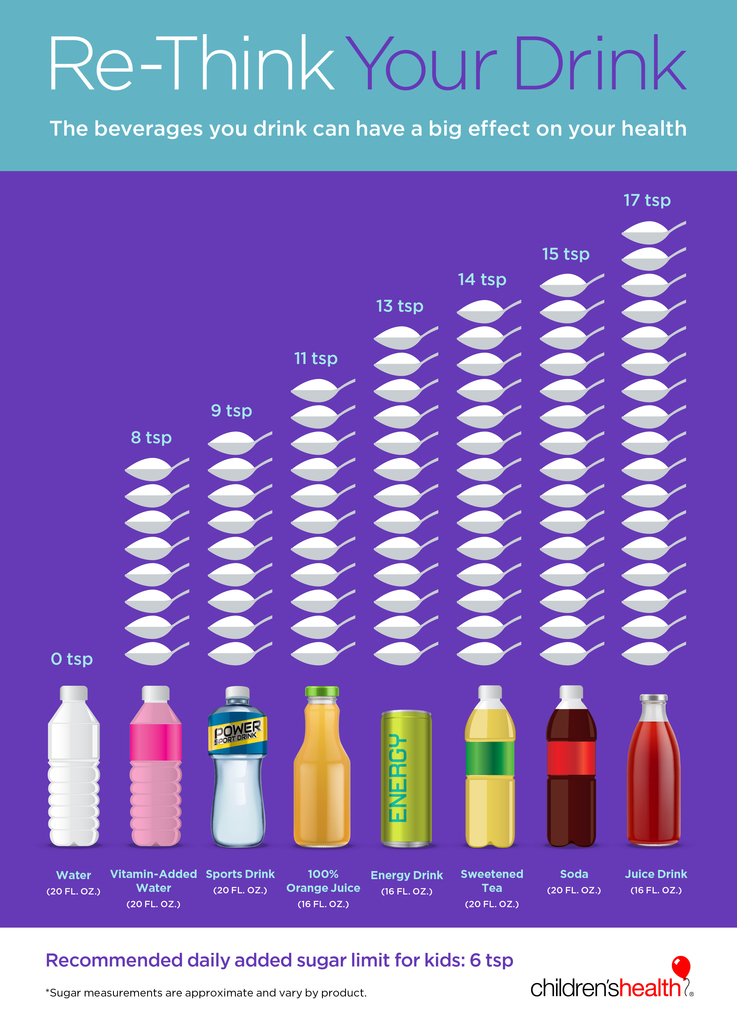 DRILL tomorrow, 10/20/2022, at 1pm LOCKDOWN! Locks, lights, out of sight. No one will be allowed in or out of the building during this drill (NO EXCEPTIONS). If you have any appointments, please plan accordingly. We anticipate it taking about 15 minutes.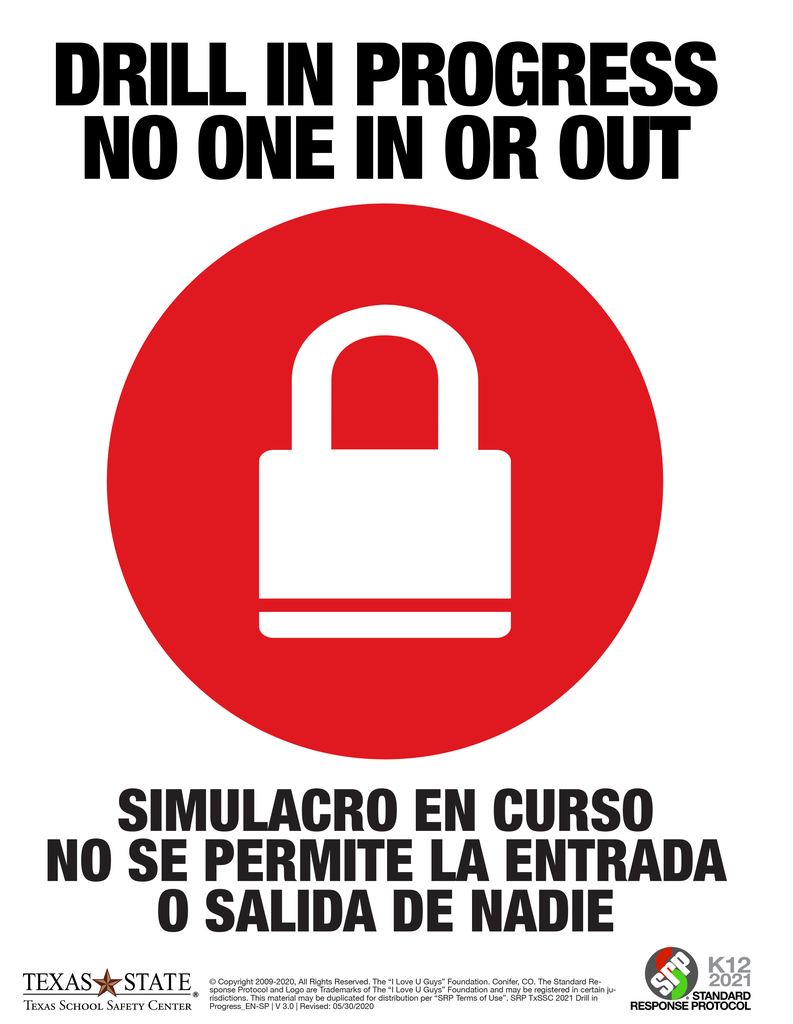 Attention…. There has been a volleyball schedule change. The last home game has been changed from Monday, Oct. 24th to Thursday Oct. 27th. Penelope had a conflict and asked if we could change the schedule to accommodate them. We will now play Penelope at home on Oct. 27th.
Tomorrow at 10am we will be have a Secure (Lockout) Drill. No one will be allowed in or out of the school building (no exceptions). If you have appointments, please schedule accordingly.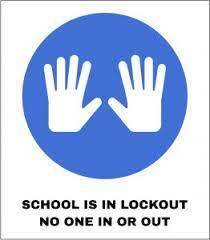 Volleyball game tomorrow!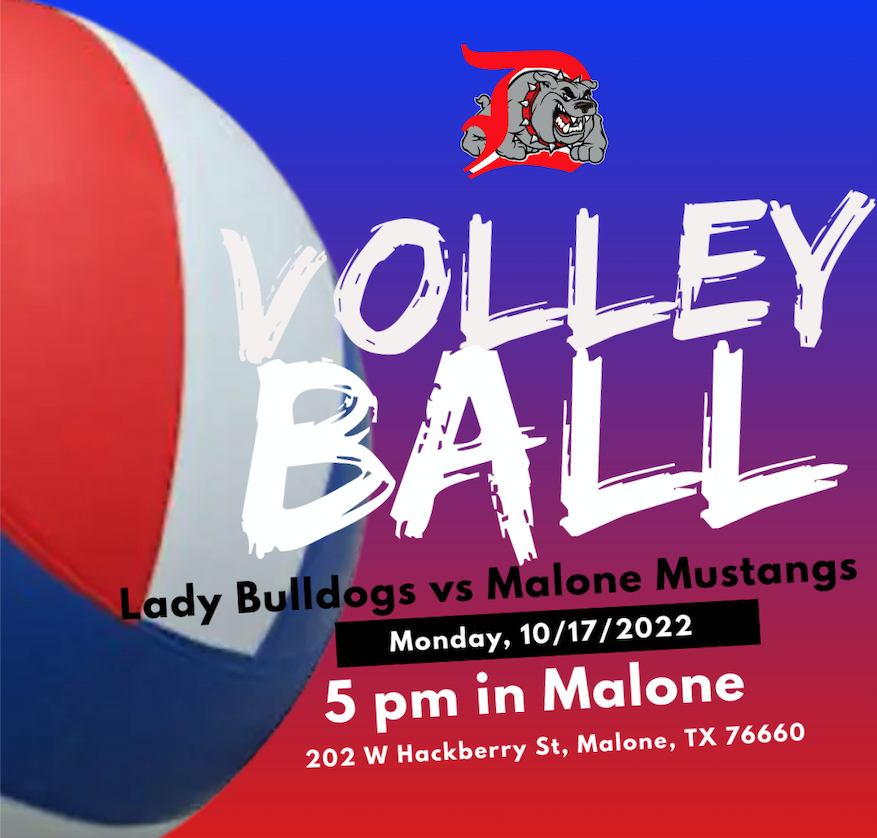 This is Blair. She is a Kindergartener at Dew ISD. Thanks to her parents and grandparents sending out emails for our SchoolStore Fundraiser, Blair is our Top Participant. She won all of these cool prizes including a Fire Tablet. 29 emails were sent out. From those emails: $890 in gift cards for her teacher were purchased, $322.69 in products were bought, and $118.68 is being awarded to the school on Blair's behalf. That is $1331.37 just by sending out emails! Good job, Blair! It's not too late to participate in this easy fundraiser!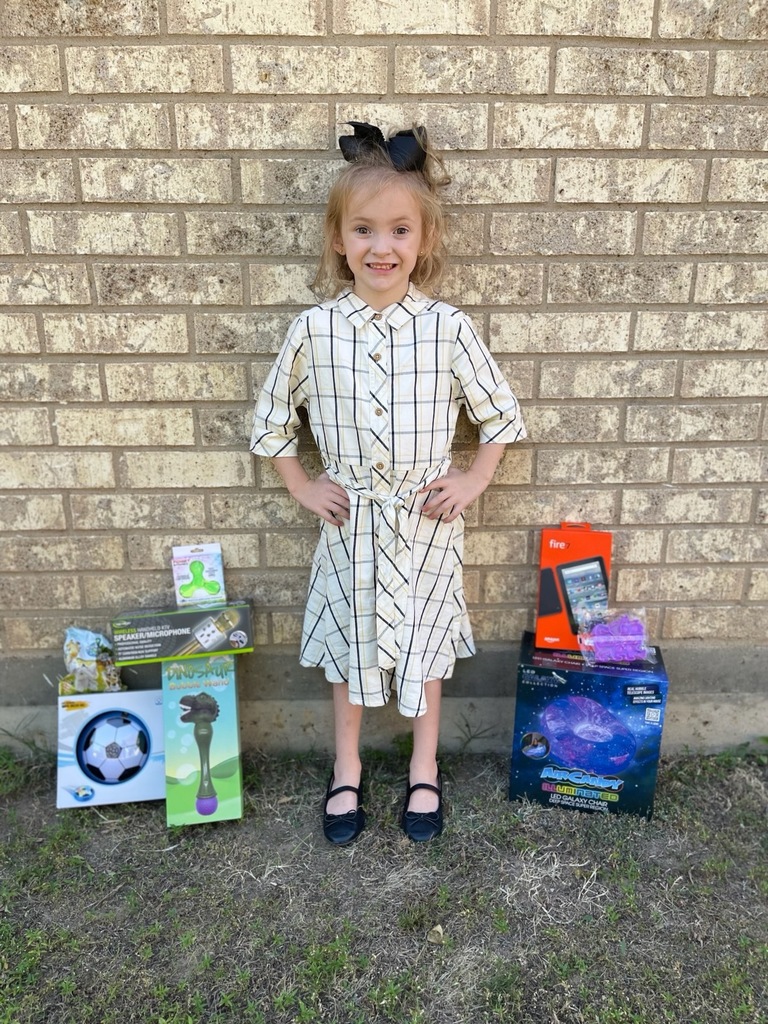 Congrats the the boy's and girl's cross country teams. The girl's team won first at the district meet and the boys placed second. Each team received a plaque for their efforts. Shout out to Mahala (1st place), Fortino (2nd place), Kylen (5th place), Kyler (9th place), and Lorelai (9th place) for medaling at the event. The kids worked hard and gave it their best. We are proud of them and proud to be a Bulldog! Way to go teams!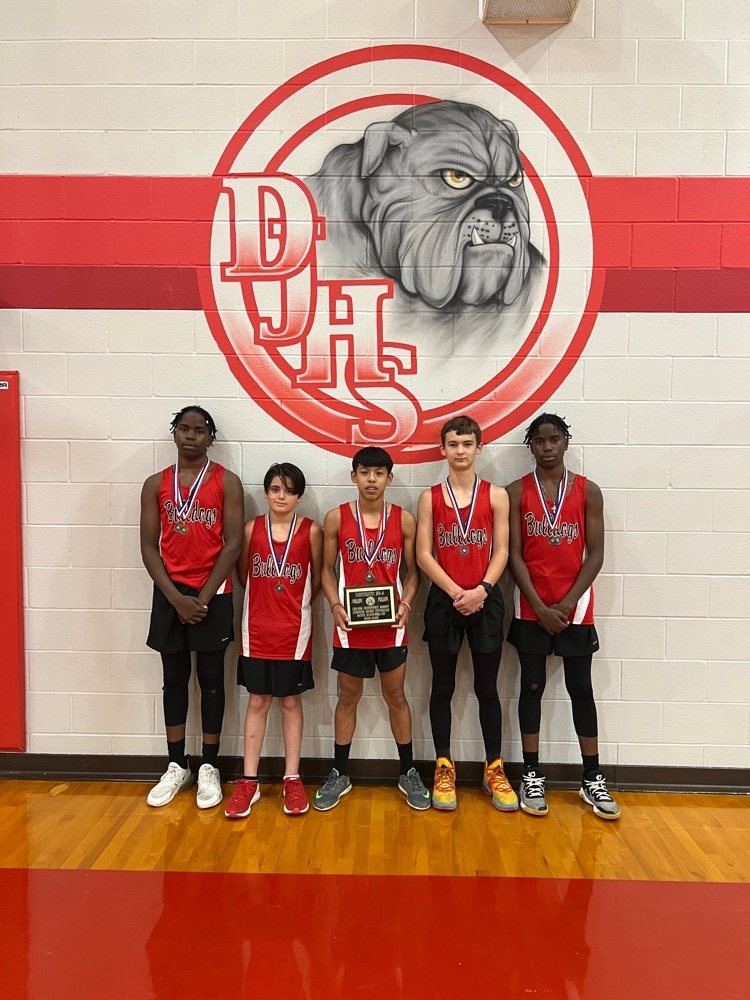 Thank you to Fire Chief Mike Ryan for reading to our Pre-K classes today.