It's GAME DAY! Malone ISD has requested that all spectators wear masks while in the building. There will be masks provided for those that do not have one. No outside food or drinks are allowed in their gymnasium. Be sure to turn on notifications in your app for game updates!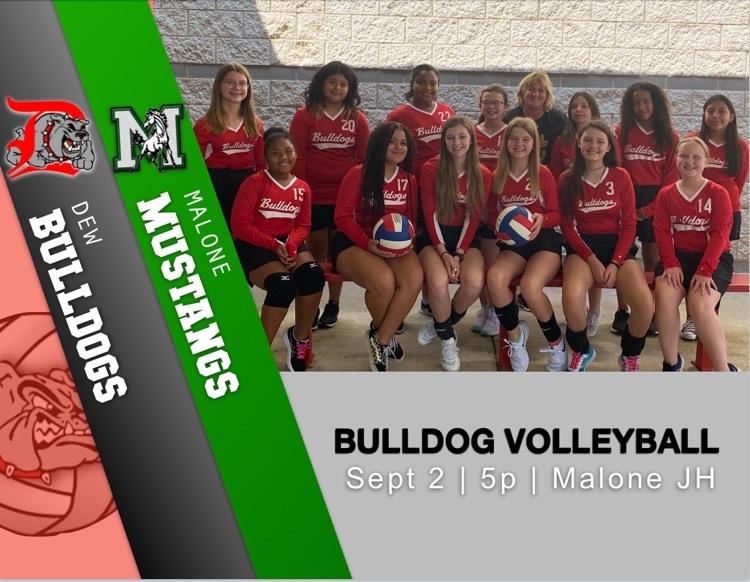 Don't miss another thing at Dew ISD!!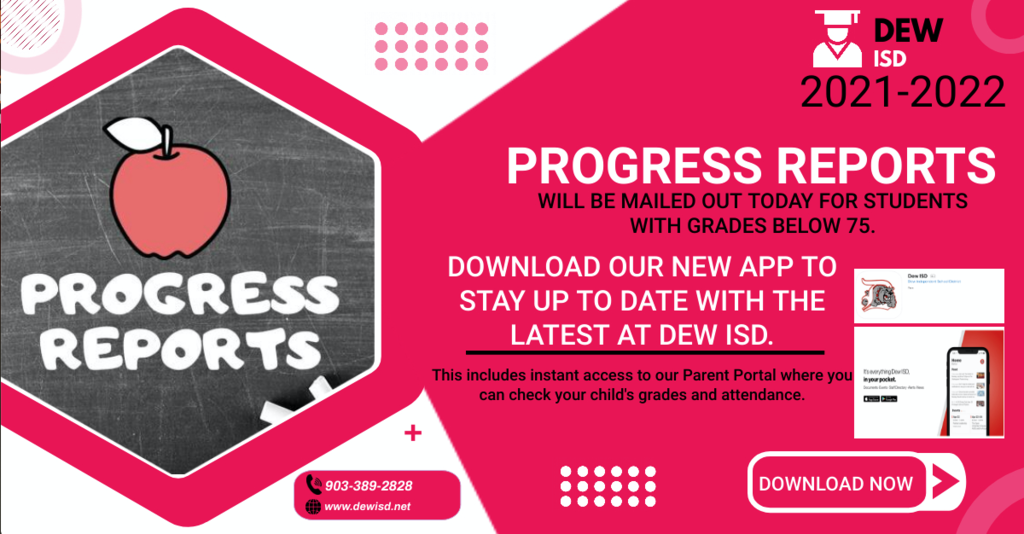 Fifth Grade teamwork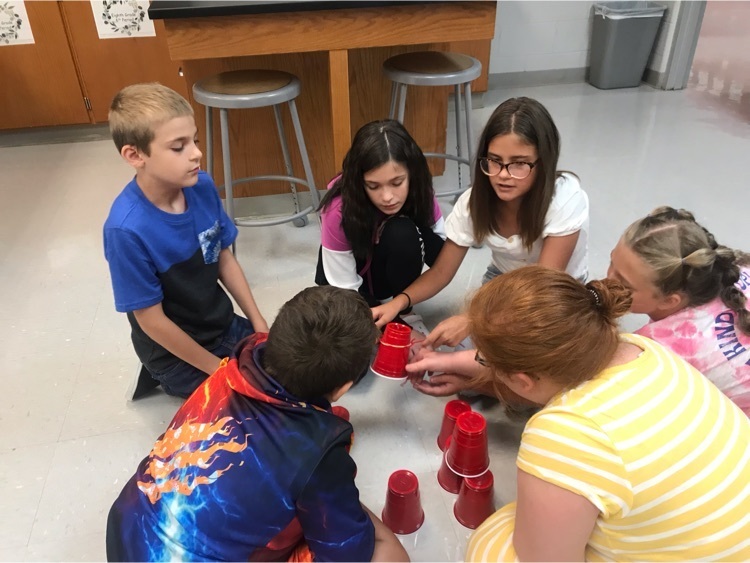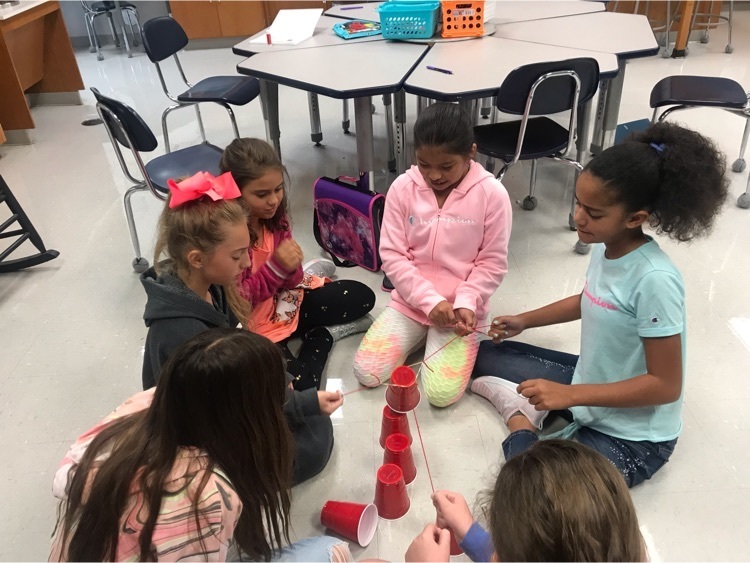 Sixth graders using bubble lab to make qualitative and quantitative observations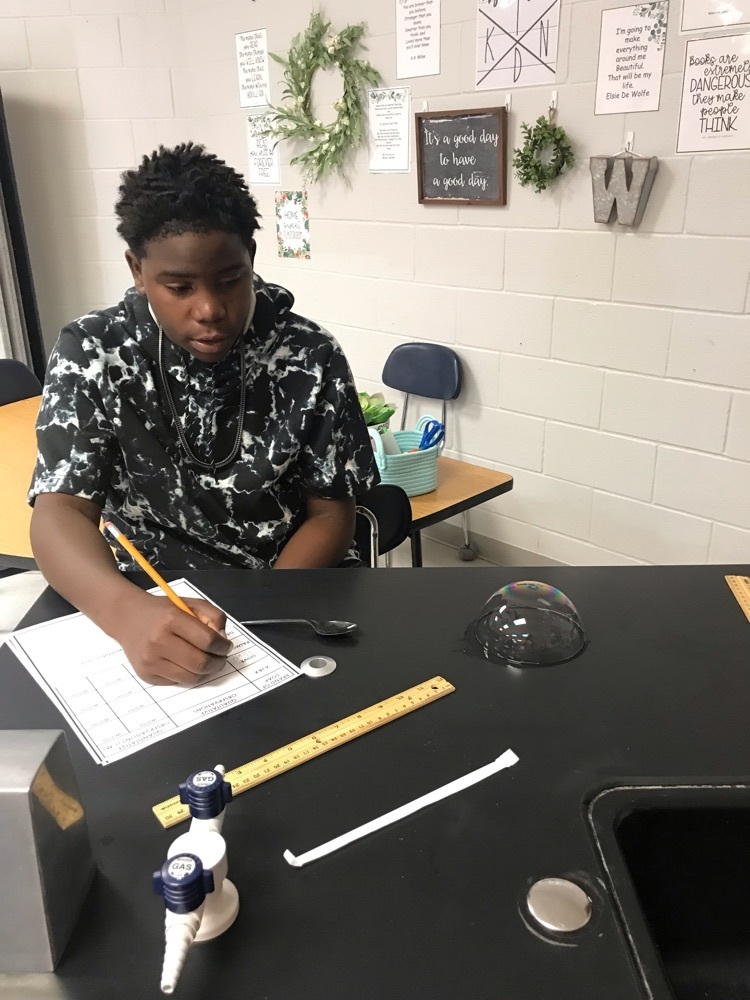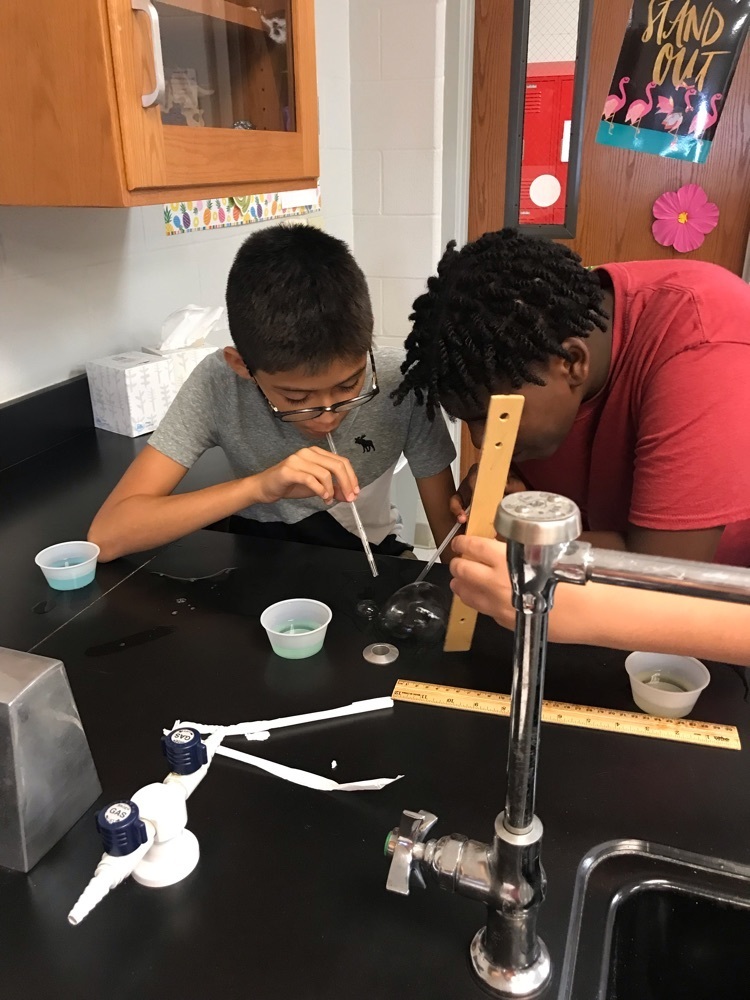 September Lunch Menu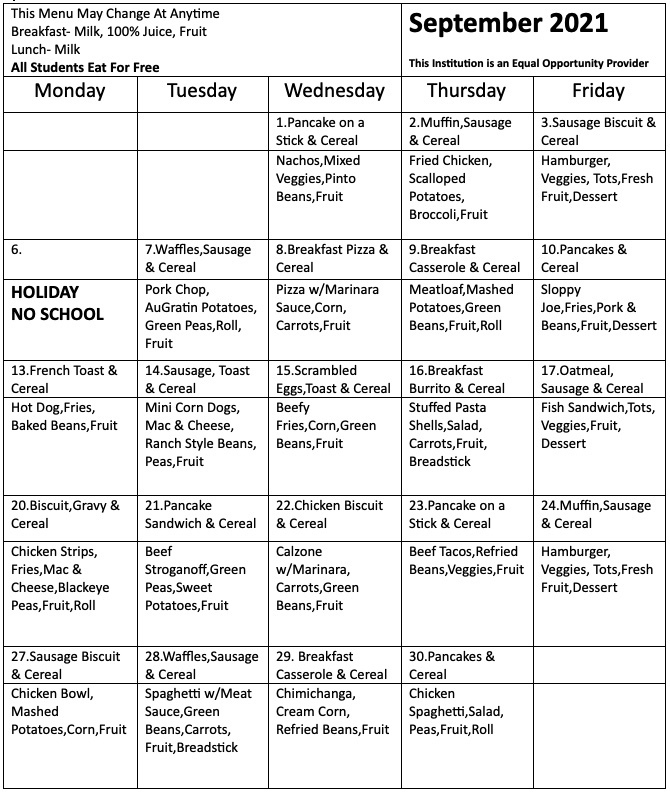 Thank you Mr George Robinson and the Kindness for Case Foundation for donating 18 Flatt Packs for students at Dew ISD. We appreciate your generosity.
Take care of yourself and others! Stay educated. Have a great weekend!

Dew students and staff learning the Standard Response Protocol for emergency situations as created by the "I love you guys" Foundation.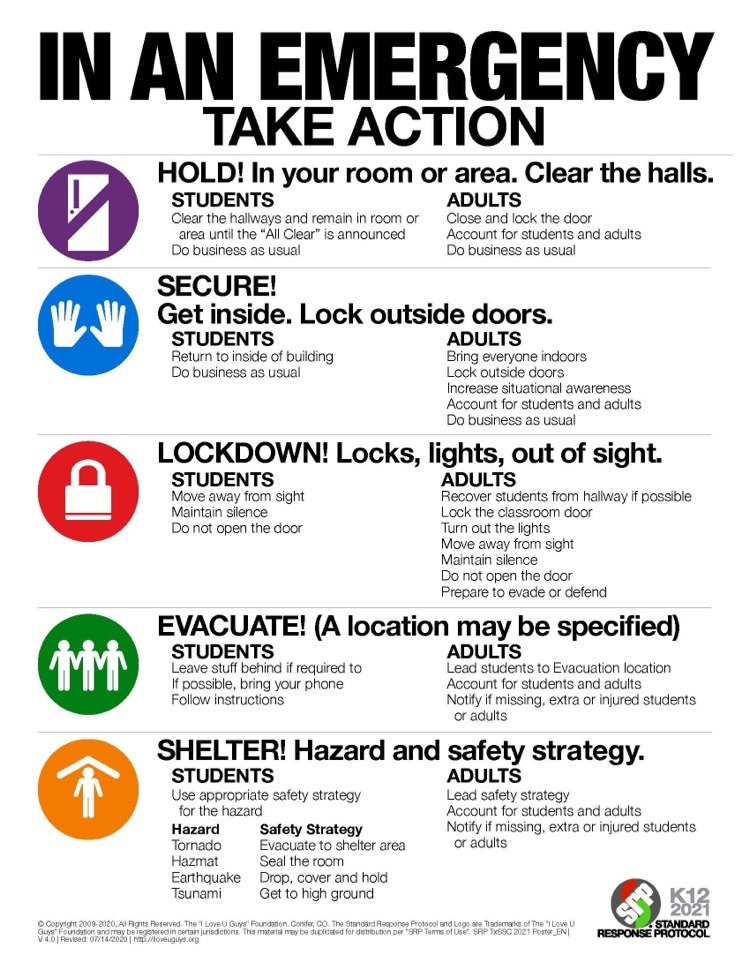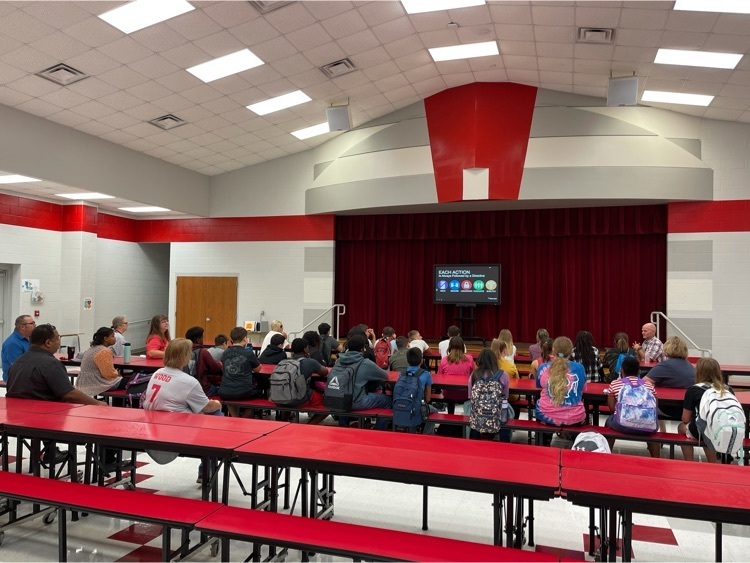 Construction in front of school
Great opportunity for working parents!
Just a reminder...Meeting is TODAY!

They are doing construction on Hwy179 in front of school Please plan accordingly.
Sadly a staff member tested positive for COVID-19 this morning. We are currently sanitizing all areas where our employee was and will continue throughout today and this evening. As always, we ask that you monitor your student for any symptoms and if they happen to have symptoms, please keep them at home. We have capabilities to conduct rapid testing and would be happy to test any student or staff member. Please call the school, if you have any questions.
New Bell Schedule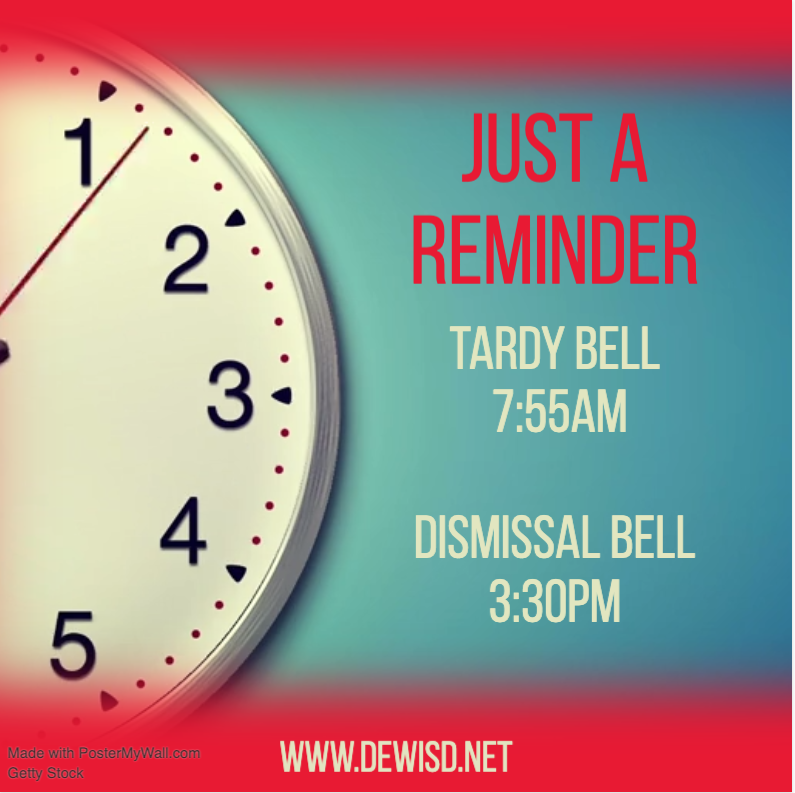 We did it! We survived our 1st week of the new school year. Our staff and students at Dew ISD are the BEST! Looking forward to a wonderful year! See you Monday!

Athlete parent meeting. 5:30p, 8-19-2021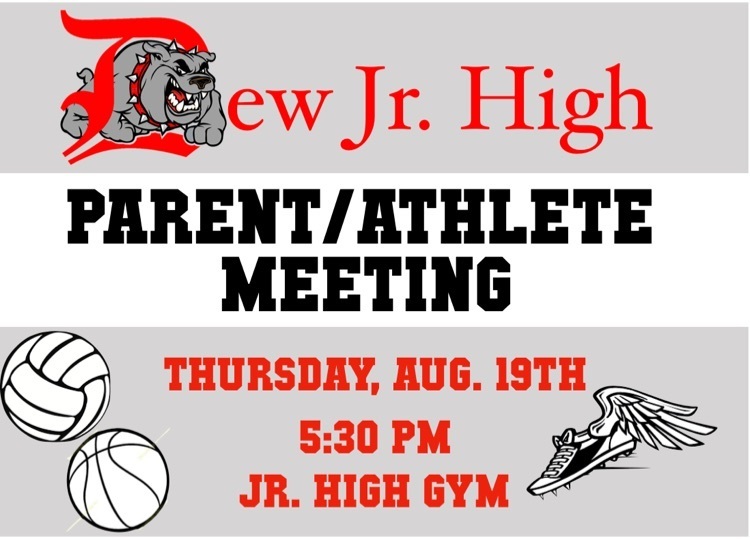 What a way to start out the year!! Thank you Tim and Brittney Hall for providing lunch for the staff on our First Day of School! We appreciate you!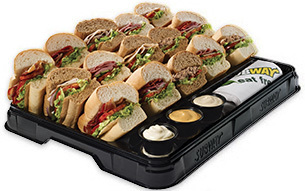 Welcome back to school, Bulldogs!!!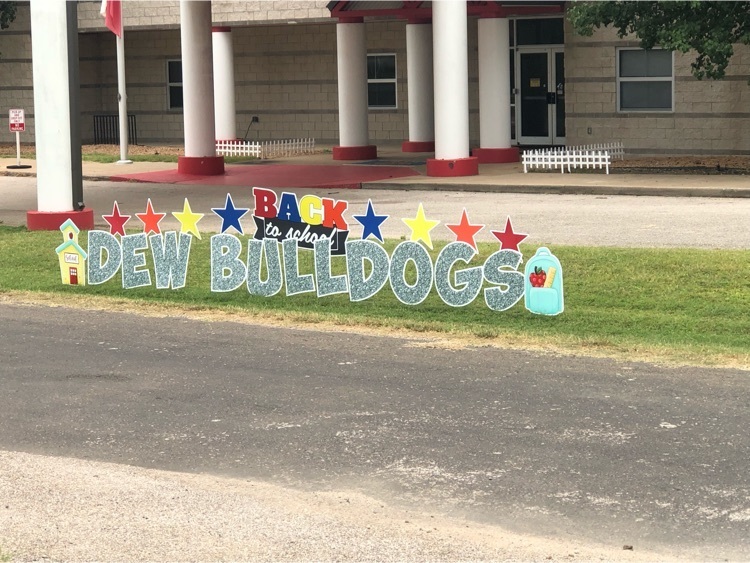 GOOD MORNING!!! It's going to be a great year! See you soon!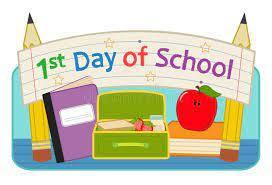 Start of School COVID Protocol